AOM Maintenance
Air Ocean Maroc has a maintenance facility based in Benslimane airport, approved by the Moroccan Civil Aviation Authority under certificate:
CN-MA40 / 14 approval for base and line maintenance of aircraft:
Citation 650, King Air 200, Hawker 800 XPi , Piper M500,
Cessna 400 Series and Helicopter Bell 412.
Our highly skilled and professional team have an unrivalled in-house capability, providing maintenance & repair, modifications, aircraft paint.
Our reliable and experienced engineers provide an exceptional quality of service and excellent support services line, base and through our dedicated AOG rapid response team.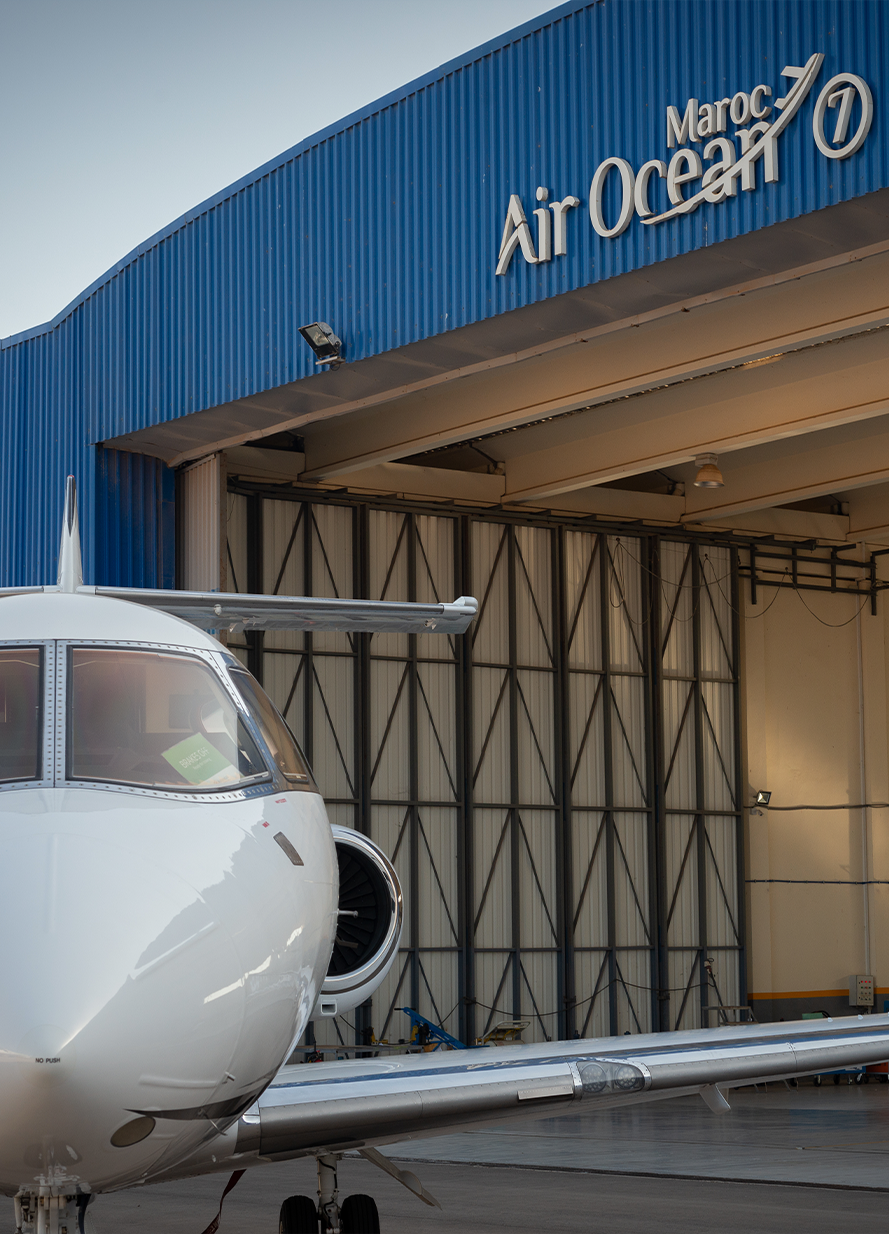 AOM Maintenance prides itself on the ability to exceed customer expectations and strives to provide the best possible services.

Commitment
Create raving fans by giving the customer a positive and memorable experience. Provide both our internal and external customers with service that they can count on.

Excellence
Strive for excellence by embracing change. Follow the maintenance manuals on every job. Treat every job as if our family members will be flying in the aircraft.

Integrity
Conduct all matter of business with integrity. Proudly uphold the values of honesty, and truthfulness, while remaining fair and ethical in even the most difficult situations.

Availability
Our mobile Response-Teams are standing by to deliver an unmatched 24-hour AOG service.
7 days a week, all year round.

Teamwork
We believe in working together and building a positive team and family spirit, to find new ways to grow our company.

Safety
Safety is our priority, at AOM Maintenance we keep taking actions to improve, and adapting to changing needs.